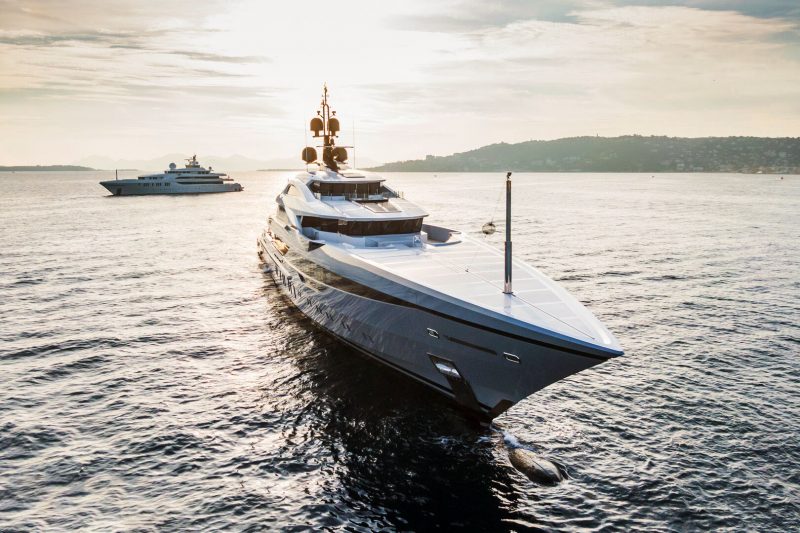 Is your motor yacht or sailing yacht 24 metres or more and for commercial use?
Then we have the inhouse expertise to ensure you have the right, up-to-date charts and publications on-board to ensure you comply with your Flag State & SOLAS regulations!

Read up on these regulations here and here.
In short...
The Large Commercial Yacht Code or, LY2, came into effect on September 24th of 2004.
Chartering is a commercial use of a vessel and therefore all yachts engaged in chartering activities must comply with the Code.
LY2 was the 2005 update of the original "Code of Practice for the Safety of Large Commercial Sailing and Motor Vessels" known as LY1; and has now been replaced by the Red Ensign Group Yacht Code, originally published May 1st of 2014, updated in 2019.
The code applies to "Red Ensign" flagged vessels.

The Code requires the carriage of appropriate charts and publications:
Every vessel should carry nautical charts and nautical publications to plan and display the ship's route for the intended voyage and to plot and monitor positions throughout the voyage.

An approved electronic chart display and information system (ECDIS) may be accepted as meeting these chart carriage requirements.

Back-up arrangements to meet these functional requirements should be provided where this function is partly or fully filled by electronic means: this means single ECDIS and paper charts or duplicate ECDIS.
Resources:
• Red Ensign Group Yacht Code 2019 Part A – Passenger Yacht Code (up to 12 passengers) - Hyperlink: https://www.redensigngroup.org/media/1472/reg-yc-january-2019-edition-part-a-including-corrigenda-no12.pdf
• Red Ensign Group Yacht Code 2019 Part B – Passenger Yacht Code (up to 36 passengers) - Hyperlink: https://www.redensigngroup.org/media/1473/reg-yc-january-2019-edition-part-b-including-corrigenda-no12.pdf
• Red Ensign Group Yacht Code 2019 Common Annexes incl. Corrigenda 1&2 - Hyperlink: https://www.redensigngroup.org/media/1471/reg-yc-january-2019-edition-common-annexes-including-corrigenda-no12.pdf
Bogerd Martin is an International Admiralty Chart Agent and can help by filling in all your charts and publication requirements, both paper and digital. We'll also make sure to keep them updated, wherever you are in the world.
How do we start?
We'll begin by identifying your needs based on trading area, types of charts & publications used (paper or digital or both), types of updating services, voyage planning tools, backup requirements etc.
The best suited solution might depend on what the Flag State requires for your vessel.

So, let's have a look what we have to offer!
Charts & Publication Outfit Management Service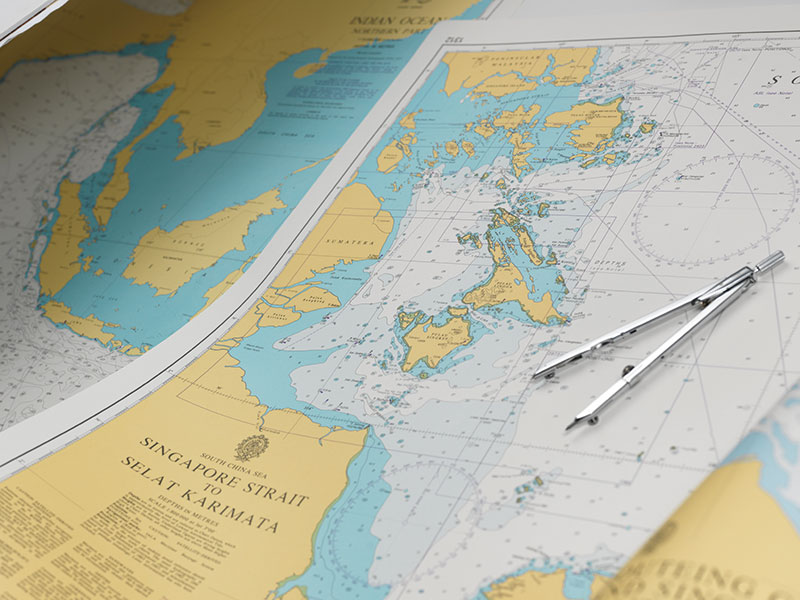 Our Standard Folio Management service starts with a detailed inventory of charts and publications, including current editions you have on-board. Once you've supplied us with this information, we'll enter the details into a database, specific to your yacht.
If your vessel is on a particular voyage and you do not require new editions of charts for areas you may not visit again, we can limit the Outfit Management Service to only those charts and publications necessary to the safe and statutory operation of the ship.
We can do this for all charts and publications of various publishers from British Admiralty or Imray to IMO, ITU, OCIMF, USCG, NOAA, Chamber of Shipping, and more.
Those who join our Folio Management program are assigned a dedicated Folio Manager. Following up orders, answering queries, familiar with your way of working, your Folio Manager is there to ensure you receive the highest level of personal service.
The Folio Management program is for both paper and digital outfits.
Flag State Regulations via CT Navreader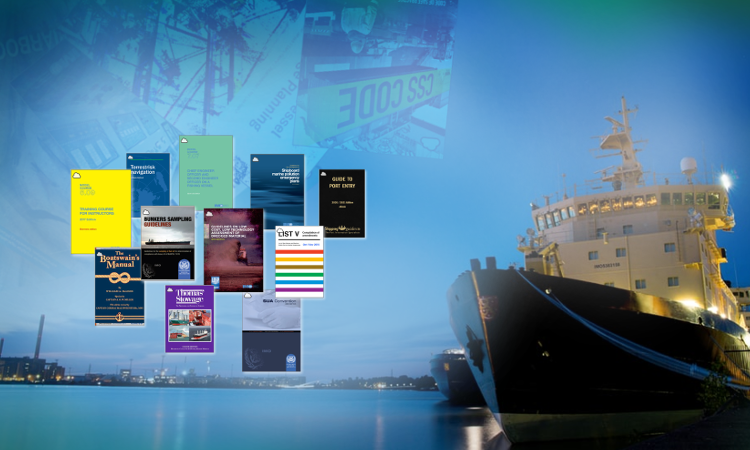 Under the Carriage of Nautical Publications rules all UK vessels over 12 metres are required to carry Merchant Shipping Notices. The carriage of certain notices is also required on vessels of a collective group of Red Ensign Registries, namely Bermuda, Cayman Islands, Gibraltar, Isle of Man and the UK.
Our Chart Track NAVREADER software contains the Flag State Regulations of Azerbaijan, The Bahamas, Canada, The Cayman Islands, Cyprus, The Isle of Man, Liberia, Malta, The Marshall Islands, Norway, Panama, United Kingdom and the USA, with more to come soon.
e-Books available in NavReader range from IMO, Brown, Son & Ferguson, Imray, USCG, and a constantly growing list of other maritime publishers.
Chart Track – Improving Efficiency, One Task At A Time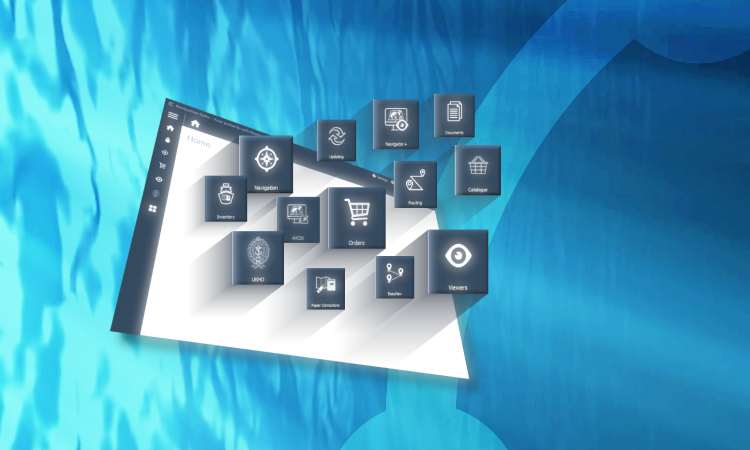 Let Chart Track manage your data.
Being the pioneer in marine software development for digital updating services Chart Track offers a large variety of useful, efficient and time saving features:
Cross platform
Compatible with Windows and IOS operating systems. Our solutions have been built with native touchscreen support. So, whether your desired solution is a 55'' Touch Screen Chart Table, a Ruggedized Tablet PC, Desktop Computer or a Laptop, we're compatible!

Inventory Management for Paper and digital holdings
Paper and digital holdings show in one allowing for easy viewing and management.
ENC TRACK
PAYS: Worldwide AVCS – Access to the worldwide ADMIRALTY Vector Chart Service for enhanced planning

Navigational Warnings
View, print or overlay Navigational Warnings.

Weather Services

Piracy Overlay

Routing Module
Automatically create a route from one port to another, based on our A2BviaC routing database.

Graphical Catalogue
Quickly and Easily select charts and publications and view important navigational information for your automatically created or imported routes.

Chart Track NavReader
A digital bookshelf including Flag State Regulations, User Guides, Supplements and much more.

Chart Track NavLog
A digital replacement for the traditional paper logbooks with a multiple user level interface that can be synchronized with a shore side server.

Documents
Access all the yacht certificates and official documents relating to subscribed Chart Track Services.

International Paper charts & publications corrections
Besides corrections for ADMIRALTY charts, we are also able to provide corrections for local Hydrographic Offices charts on demand.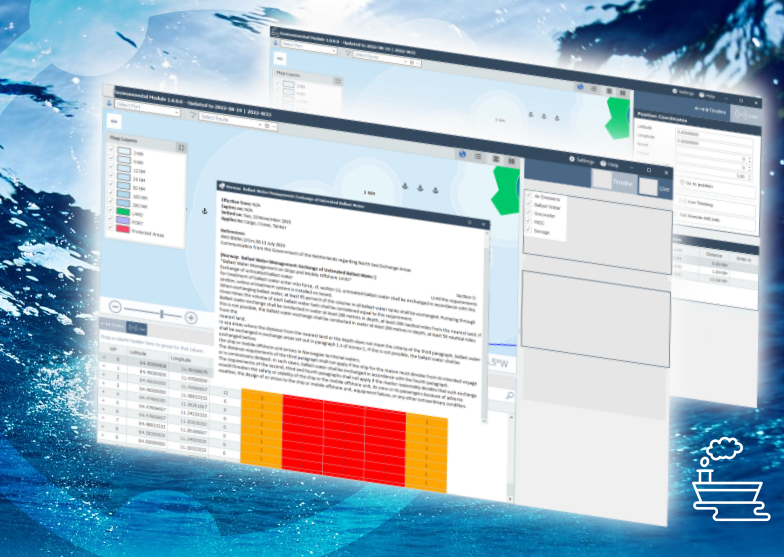 Discover our latest addition to Navigator Suite, the EnviroCode module!
Chart Track EnviroCode module is an innovating way to closely monitor all the active EnviroCode laws on your position. Our software tracks your movements and gives a summary of all the laws on your current position or over your whole voyage.
MARPOL International regulations
National regulations
Regional regulations
Port regulations
CT EnviroCode Regulations gives your crew full access to EnviroCode regulations and helps them to plan their discharges at safe and correct locations, while protecting you from paying the price of non-compliance. Good for the environment and good for you!
C-TAB or Chart Track Chart Table with EASYNAV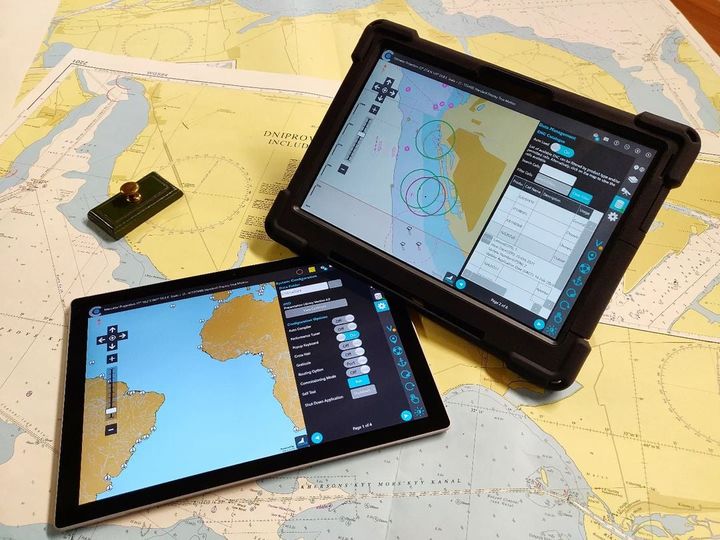 With portable navigation becoming more and more popular within the leisure sailing market, the sky is the limit. So, whether your desired solution is a 55'' Touch Screen Chart Table or a ruggedized Tablet PC, we've got you covered!
With Chart Track EasyNav, you'll gain more visibility and awareness on your vessel.
From the tracks it has laid to the voyages it has planned, all from the comfort of your deck or living room. Why not! EasyNav is your ticket to effortlessly and quickly creating voyage plans that ensure you are following Annex 25 guidelines (ANNEX 25 - Guidelines For Voyage Planning - IMO Resolution A.893(21)).
Completing the plan generates a voyage report with squat calculations, UKC details, hazards by leg and ENC status, a blink of an eye overview of safe or unsafe waypoint, products required to make the trip and so much more.
We're flexible. If there's anything you wish to add or see changed in the way EasyNav delivers – what we believe is already quite amazing -, we're open for feedback and have a track record of filling in the gaps to ensure that everyone gets what they want.
We support the type approved SEALL ECDIS that delivers the safety and security your crew and passengers deserve. It is built to meet the following standards:
IEC 61174 edition 4 (2015)
IEC 62288 (2014)
IEC 60945 (2002)
IEC 61162-1 (2010)
IHO S52 Presentation Library Edition 4.0
IHO S57 Edition 3.1
IHO S63 Edition 1.2
IEEC 460 Cyber Security Regulations (with the addition of the CT-SECURE 460)
CT ShipManager - Visability & Tracking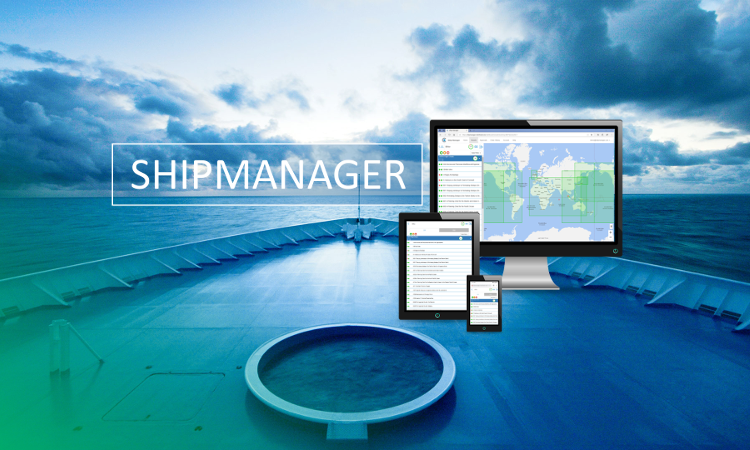 Whether you're managing the operations of just your vessel, or take command over a fleet of yachts, Ship Manager is your go to web portal for viewing financial information, placing orders from the office, accepting, or rejecting order requests placed through our on-board solutions, tracking the vessel(s) past and present movements, identifying potentially dangerous behaviours of the ships, it's all here.
Ship Manager provides situational awareness to you, wherever you are.
With a powerful online portal accompanying our solutions, you can get a great overview of where your vessels are, what route they have planned, tracks they have laid and what ENC they have accessed alongside live AIS date (which is also tracked), piracy and weather data.