Hardware Products
Bogerd Martin co-operates with Chart Track to provide its customers a wide range of custom hardware solutions which will help you compliancy requirements
CT-NavPack
Chart Track's mini-PC with pre-installed Chart Track software package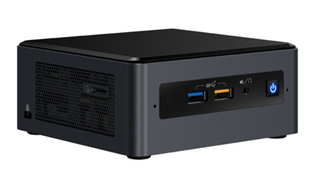 Installation issues or outdated hardware are no longer an issue with CT-NavPack, our hardware solution with pre-installed software package.
Our team will assist you in putting together a software package that fits the needs of your fleet!
Chart Track CT-NavPack Brochure
C-Tab
Chart Track's tablet with pre-installed EasyNav software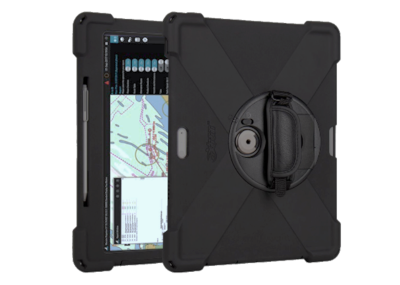 The Chart Track C-Tab offers ship crews the power to create fully comprehensive passage plans anywhere and at any time on the vessel. All AVCS charts purchased for your ship are displayed in a well organized ENC viewer and allows for the passage plans to be automatically hazard checked, just as the ECDIS would.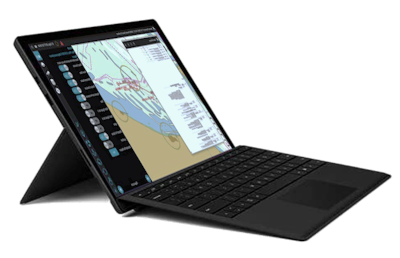 Not only is the C-Tab your mobile solution to passage planning and hazard checking, it is also designed to be used in a marine environment. With its military grade protective case, it is safe to use on board your vessel.
In addition, Easynav can be used as an emergency aid to navigation should the ECDIS fail.
CTSecure460
Get ready to meet Cyber Security guidelines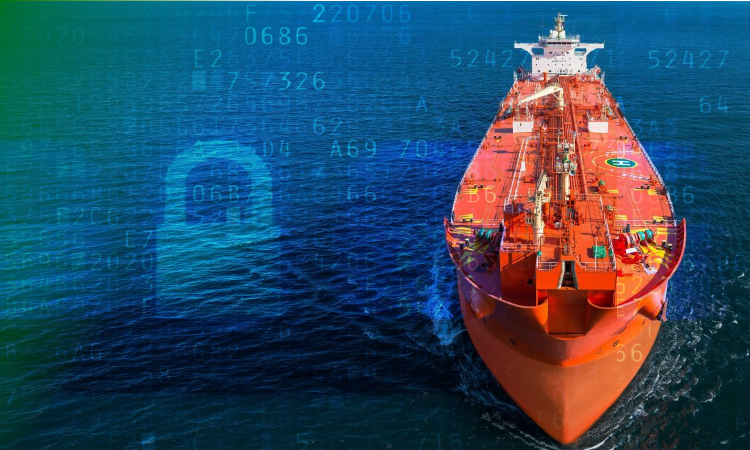 By 2020 shipping companies will be required to assess their risk exposure and develop measures to include in their Safety Management Systems to mitigate cyber threats.
The timeframe between 2020-2021 will be catalytic, as the IMO decided that no later than the annual verification of each company's Document of Compliance, the 1st of January 2021, all shipping companies will be mandated to ensure that cyber risks are appropriately addressed in existing safety management systems (as defined in the ISM Code).
These guidelines provide recommendations and include functional elements that support effective cyber risk management. In addition, the recommendations can be included in existing risk management processes and are complementary to the safety and security management practices already established by IMO.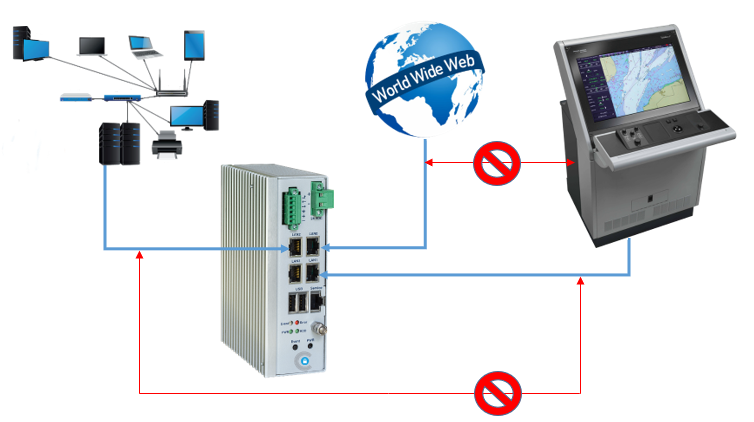 In direct response to the markets demand for cyber security and hassle-free data transmission to critical navigational equipment, the CT-Secure460 has been developed to meet industry standards, respecting all facets of today's strict requirements in security.
Through the use of the CT-SECURE460, which is fully compliant with IEC61162-460, your ECDIS can securely retrieve its chart data without having to transfer any files via USB sticks or even DVD's.
If you would like to know more on how your vessel can easily comply to the Cyber Security guidelines set out in the Resolution MSC.428(98) with CT Secure 460, please contact us at sales.antwerp@bogerdmartin.com.
Chart Track CT-Secure 460 Brochure